SERVING THE SOUTH SHORE OF LONG ISLAND SINCE 1970.
Our services include:
Lawn Sprinkler Design and Installation
Well and Pump water supply systems
Complete Service and Maintenance
Seasonal Winterize Agreements
Residential and Commercial systems
Outdoor Landscape Lighting
Ponds and Water Features
Aquaponic Greenhouse Construction and Services
Please see below the service area for our services and if you have any questions feel free to call our office: 516-239-0694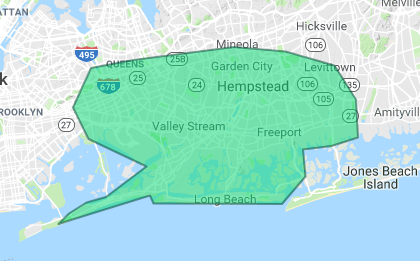 WATER WELL PAYBACK CALCULATOR
CREDENTIALS
NYRD Certificate 2021
Aquaculture Center Invoice 1998
Aquaculture Certificate 1998
Certificate - Crop King Hydroponic Grower - 1998
NYS Registration
NYS Registration Sticker
Certificate of Irrigation Contractor
✖
ABOUT US
Gary Caparelli has professionally designed, installed and serviced hundreds of lawn sprinkler systems for discerning clients in many of Long Island"s Finest communities. He was among the first on Long Island to obtain professional credentials as a Certified Irrigation Contractor (CIC) from the National Irrigation Association. His expertise in the field ranges from residential and commercial installations to major golf course systems for New York City Department of Parks and Recreation. In 1989, Gary developed a method for installing shallow irrigation wells along the South Shore to supply inexpensive ground water for lawn sprinkler systems. Currently, the company has expanded its operation to include Outdoor Landscape Lighting, Residential Ponds, Water Features, and a first on Long Island, Aquaponic Greenhouse Construction, for growing fresh, organic fruits and vegetables in your backyard. Irrigation and Well/pump systems remain our main focus, but we are proud to offer these other innovative services to all our clients.